Terms & Conditions of Use
Toya Gavin Consulting, LLC
www.wokeupworthy.com
Welcome to www.wokeupworthy.com, Woke Up Worthy, and Toya Gavin Consulting, LLC. Any references herein to www.wokeupworthy.com, the Website, the Site, Services, We/Us, or the Company shall be deemed to refer to www.wokeupworthy.com and/or Toya Gavin Consulting, LLC, as applicable under the circumstances.
USE OF SITE & SERVICES
The Website is owned and operated by Toya Gavin Consulting, LLC. We supports freedom of speech, both on and off the Internet. However, the goal of this Website is to provide access to education and information about the life, career, and business coaching services of Toya Gavin Consulting, LLC.
To ensure a safe, non-offensive environment for all of our users, the Company has established Terms of Use and Conditions for www.wokeupworthy.com. It spells out what you can expect from us and what we can expect from you.
To access or use the Site or our Services, you must be 18 years or older and have the requisite power and authority to enter into these Terms and Conditions. Children under the age of 18 are prohibited from using the Site or the Service.
By accessing any area of the Website, you agree to be legally bound and to abide by the Terms and Conditions and our privacy policy linked here in effect as of the date of use. Toya Gavin Consulting, LLC reserves the right to change the Terms, Conditions, and Notices that govern the use of this Website without notice.
DISCLAIMERS AND PROHIBITIONS
THIS WEBSITE IS PROVIDED BY THE Company ON AN "AS IS" BASIS. WE MAKE NO REPRESENTATION OR WARRANTIES OF ANY KIND, EXPRESSED, IMPLIED, OR STATUTORY. WE DO NOT WARRANT THAT THE WEBSITE WILL BE UNINTERRUPTED OR ERROR-FREE ALTHOUGH WE INTEND TO TAKE REASONABLE STEPS TO PROVIDE RELIABLE INFORMATION. WE RESERVE THE RIGHT TO CORRECT ANY ERRORS OR OMISSIONS, AND WE DISCLAIM ALL WARRANTIES, EXPRESS OR IMPLIED, INCLUDING, BUT NOT LIMITED TO, IMPLIED WARRANTIES OF MERCHANTABILITY AND FITNESS FOR A PARTICULAR PURPOSE.
THIS WEBSITE MAY CONTAIN LINKS TO EXTERNAL WEBSITES FOR YOUR CONVENIENCE. WE DO NOT GOVERN OR CONTROL THESE WEBSITES AND ARE NOT RESPONSIBLE FOR THE CONTENT, ACCURACY, OR PRIVACY PRACTICES OF SUCH WEBSITES.
SPAMMING, THE UNSOLICITED BROADCASTS OF EMAIL ADDRESSES OR LINKS ON THIS WEBSITE, IS PROHIBITED AND UNAUTHORIZED.
AFFILIATE DISCLAIMER
This site may contain links to affiliate websites, and we received an affiliate commission for any purchases made by you on the affiliate website using such links. Legally Bold abides by word of mouth marketing standards. We believe in the honesty of relationships, opinions, and identity. The compensation received may influence the advertising content, topics, or posts made in this blog. That content, advertising space, or post will be clearly identified as paid or sponsored content.
Toya Gavin Consulting, LLC is never directly compensated to provide opinion on products, services, websites, and various other topics. The views and opinions expressed on this website are purely those of the authors. If we claim or appear to be experts on a certain topic or product or service area, we will only endorse products or services that we believe, based on our EXPERTISE, are worthy of such endorsement. Any product claim, statistic, quote, or other representation about a product or service should be verified with the manufacturer or provider.
TESTIMONIAL DISCLAIMER
This site may contain testimonials by users of our products and/or services. These testimonials reflect the real-life experiences and opinions of such users. However the experiences are personal to those particular users, it may not necessarily be representative of all users of our products and/or services. We do not claim, and you should not assume, that all users will have the same experiences. Your individual results may vary.
The testimonials on the site are submitted in various forms such as text, audio, or video and are reviewed by us before being posted. They appear on the site verbatim as given by the user, except for the correction of grammar or typing errors. Some testimonials may have been shortened for the sake of brevity or to remove extraneous information not relevant to the general public.
LAWFUL PURPOSES
You may use the Site and our Services for lawful purposes only. You agree to be financially responsible for all purchases made by you or someone acting on your behalf through the Site. You agree to use the Site and to purchase Services through the Site for legitimate, non-commercial purposes only. You shall not post or transmit through the Site any material which violates or infringes the rights of others, or which is threatening, abusive, defamatory, libelous, invasive of privacy or publicity rights, vulgar, obscene, profane, or otherwise objectionable, contains injurious formulas, recipes, or instructions, which encourages conduct that would constitute a criminal offense, give rise to civil liability, or otherwise violate any law.
MATERIAL YOU SUBMIT TO THE SITE
You shall not upload, post, or otherwise make available on the Site or via email any artwork, photos or other materials (collectively "Materials") protected by copyright, trademark or other proprietary rights without the express written permission of the owner of the copyright, trademark or other proprietary rights. The burden of determining that any Materials are not so protected rests entirely with you. You shall be liable for any damage resulting from any infringement of copyrights, trademarks, or other proprietary rights, or any other harm resulting from such a submission. For all Materials submitted by you to the Site, you automatically represent or warrant that you have the authority to use and distribute the Materials, and that the use or display of the Materials will not violate any laws, rules, regulations, or rights of third parties.
YOUR INTELLECTUAL PROPERTY RIGHTS
The Company claims no intellectual property rights over the Materials you supply to the Site. You retain copyright and any other rights you may rightfully hold in any content that you submit to the Site. Content you submit to the Site remains yours to the extent that you have any legal claims therein. Notwithstanding the foregoing, you grant Toya Gavin Consutling, LLC a worldwide, nonexclusive, irrevocable license to display the Materials you supply to us for business development and marketing purposes only. By visiting the site, you agree to hold Toya Gavin Consulting, LLC harmless from and against all claims, liabilities, and expenses arising out of any potential or actual copyright or trademark misappropriation or infringement claimed against you.
OUR INTELLECTUAL PROPERTY
This Site and our Services contain intellectual property owned by The Company including, without limitation, the Company logo, all designs, text, graphics, other files, and the selection and arrangement thereof, also termed the "look and feel," trademarks, trade dress, copyrights, proprietary information, and other intellectual property. You may not modify, publish, transmit, participate in the transfer or sale of, create derivative works from, distribute, display, reproduce or perform, or in any way exploit in any format whatsoever any of the Site or Service content, in whole or in part without our prior written consent. We reserve the right to immediately remove you from the Service, without refund, if you are caught violating this intellectual property policy.
LIMITATION OF LIABILITY
You agree that under no circumstances shall we be liable for direct, indirect, incidental, consequential, special, punitive, exemplary, or any other damages arising out of your use of the Site or our Services. Additionally, The Company is not liable for damages in connection with (i) any failure of performance, error, omission, denial of service, attack, interruption, deletion, defect, delay in operation or transmission, computer virus or line or system failure; (ii) loss of revenue, anticipated profits, business, savings, goodwill or data; and (iii) third party theft of, destruction of, unauthorized access to, alteration of, or use of your information or property, regardless of our negligence, gross negligence, failure of an essential purpose and whether such liability arises in negligence, contract, tort, or any other theory of legal liability. The foregoing applies even if The Company has been advised of the possibility of or could have foreseen the damages. In those states that do not allow the exclusion or limitation of liability for the damages, our liability is limited to the fullest possible extent permitted by law. In no event shall The Company's cumulative liability to you exceed the total purchase price of the Services you purchased from Toya Gavin Consulting, LLC, and if no purchase has been made by you the Company's cumulative liability to you shall not exceed $100.
INDEMNIFICATION
You shall indemnify and hold us harmless from and against any and all losses, damages, settlements, liabilities, costs, charges, assessments, and expenses, as well as third party claims and causes of action, including, without limitation, attorneys' fees, arising out of any breach by you of any of these Terms and Conditions, or any use by you of the Site or our Services. You shall provide us with such assistance, without charge, as we may request in connection with any such defense, including, without limitation, providing us with such information, documents, records, and reasonable access to you, as we deem necessary. You shall not settle any third-party claim or waive any defense without our prior written consent.
NO ATTORNEY-CLIENT RELATIONSHIP OR LEGAL ADVICE
The information contained on this Website, and any related blog or social media posts, are provided for informational purposes only. It should not be construed as offering legal advice or creating an attorney-client relationship between the user, the Company, or Toya Gavin. You should not act or refrain from acting on the basis of any content included on this Website without seeking appropriate legal advice about your individual facts and circumstances from a licensed attorney. THE RELIANCE OR USE OF ANY INFORMATION CONTAINED ON THIS SITE IS SOLELY AT YOUR OWN RISK.
NO ATTORNEY ADVERTISING
This website may constitute attorney advertising under the laws of some states. The Company does not intend its site to constitute attorney advertising but recognizes that it may be so considered in certain jurisdictions. To clarify the purpose of the website and Toya Gavin Consulting, LLC's intent as to its visitors, you understand that visiting the website and interacting with the materials provided thereon does not establish an attorney-client relationship, which is only formed when you have signed an engagement agreement with a lawyer and complied with the terms thereof. Materials and information provided on the website are not indicative of likely results in any particular matter. The Company cannot guarantee results; past results do not guarantee future results.
ACCURACY OF DESCRIPTIONS AND SITE CONTENT
We endeavor to describe and display our services as accurately as possible. While we try to be as clear as possible in explaining our services, please do not accept that the Site is entirely accurate, current, or error-free. From time to time we may correct errors in pricing and descriptions. Toya Gavin Consulting, LLC makes no representations, warranties, or assurances as to the accuracy or completeness of the contents contained on this website or any sites linked to or from this site.
CONTACT
If you have any questions regarding these Terms and Conditions, or your dealings with our website, please contact us here: info@legally-bold.com
Toya Gavin Consulting, LLC 1200 Pennsylvania Ave NW #7601 PMB 12722 Washington, DC 20044
FORCE MAJEURE
Toya Gavin Consulting, LLC will not be deemed to be in breach of this Agreement for any delay or failure in performance caused by reasons out of its reasonable control, including acts of God or a public enemy; natural calamities; failure of a third party to perform; changes in the laws or regulations; actions of any civil, military or regulatory authority; power outage or other disruptions of communication methods or any other cause which would be out of the reasonable control of Company.
EFFECT OF HEADINGS
The subject headings of the paragraphs and subparagraphs of this Agreement are included for convenience only and shall not affect the construction or interpretation of any of its provisions.
GOVERNING LAW; VENUE; MEDIATION
This Agreement shall be construed in accordance with, and governed by, the laws of Washington, D.C. as applied to contracts that are executed and performed entirely in Washington, D.C. The exclusive venue for any arbitration or court proceeding based on or arising out of this Agreement shall be Washington, D.C. The parties agree to attempt to resolve any dispute, claim, or controversy arising out of or relating to this Agreement by mediation, which shall be conducted under the then current mediation procedures of The CPR Institute for Conflict Prevention & Resolution or any other procedure upon which the parties may agree. The parties further agree that their respective good faith participation in mediation is a condition precedent to pursuing any other available legal or equitable remedy, including litigation, arbitration, or other dispute resolution procedures.
SEVERABILITY
If any term, provision, covenant, or condition of this Agreement is held by an arbitrator or court of competent jurisdiction to be invalid, void, or unenforceable, the rest of the Agreement shall remain in full force and effect and shall in no way be affected, impaired, or invalidated.
ASSIGNMENT
This Privacy Policy binds and inures to the benefit of the parties' successors and assigns. This Privacy Policy is not assignable, delegable, sublicensable, or otherwise transferable by you, except upon approval by Toya Gavin Consulting, LLC. Any transfer, assignment, delegation, or sublicense by you is invalid.
Entire Agreement; Waiver
This Agreement constitutes the entire agreement between you and Toya Gavin Consulting, LLC pertaining to the privacy policy of the Site and supersedes all prior and contemporaneous agreements, representations, and understandings between us pertaining to the privacy policy of the Site.
No waiver of any of the provisions of this Agreement by Toya Gavin Consulting, LLC shall be deemed, or shall constitute, a waiver of any other provision, whether or not similar, nor shall any waiver constitute a continuing waiver. No waiver shall be binding unless executed in writing by us.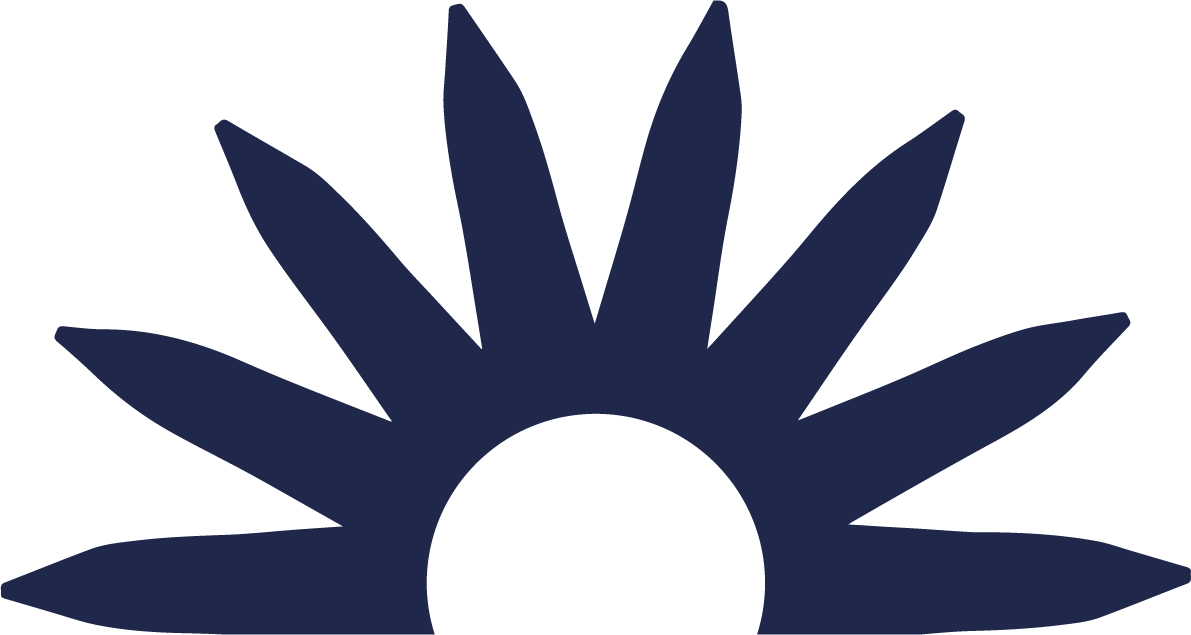 Subscribe Now To Get the Woke Up Worthy Newsletter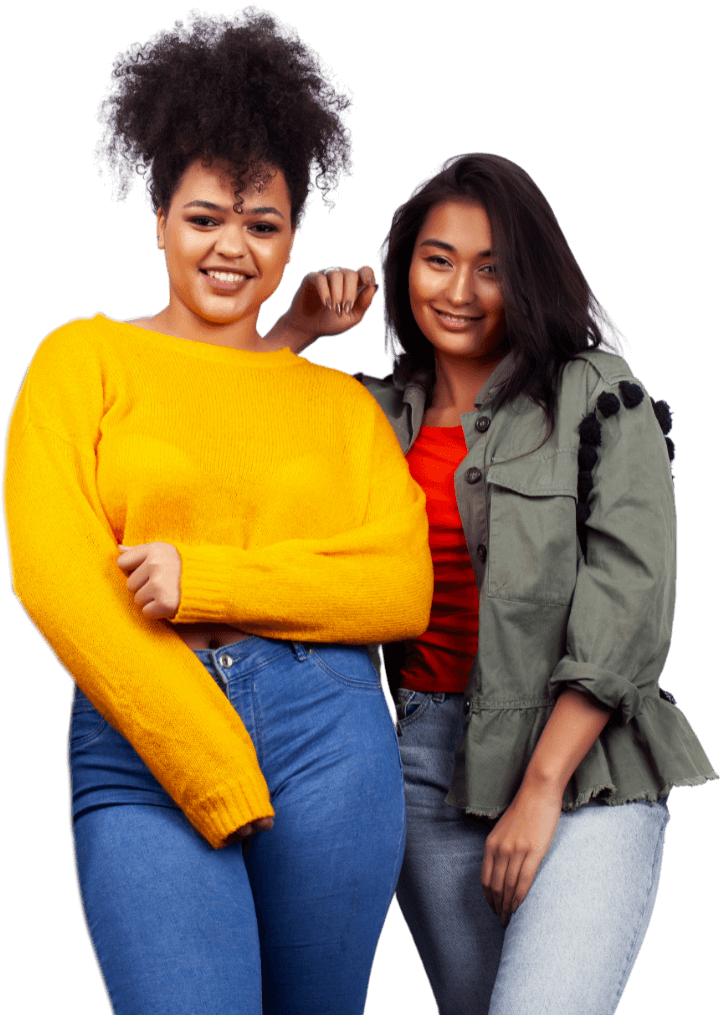 Dear Worthy Woman,
Every week I write to you so that you remember…
Every challenge doesn't stem from thoughts that hold you back;
Some limitations are just straight-up oppression;
You have the power to navigate both!
This newsletter provides the inspiration and tools to help. You in?